Sawyer and Kate reunite. Kate and the Man in Black. The two shared Lost's first kiss in a scene where Sawyer demands a kiss in order to tell her where Shannon's inhalers are. Spending the night together before returning to the island. The next day, Tom helped Kate gain access to see her mother one last time, but when Diane reacted violently upon seeing her daughter, Kate attempted to make a quick escape. They arrive at the church and she tells him they are all inside for his father's funeral and to join them. Kate was on the run, and Sawyer was a con-artist.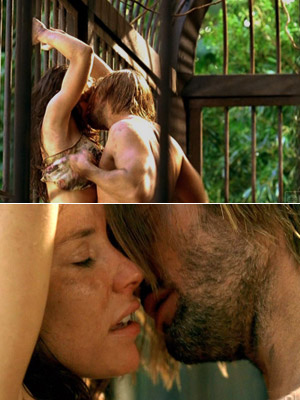 Such nicknames for pairings are also more generally known as 'ships short for " relationships ".
She has already made it abundantly clear that she can't make up her mind, with all that bouncing back and forth. She walks away and lets him have a moment.